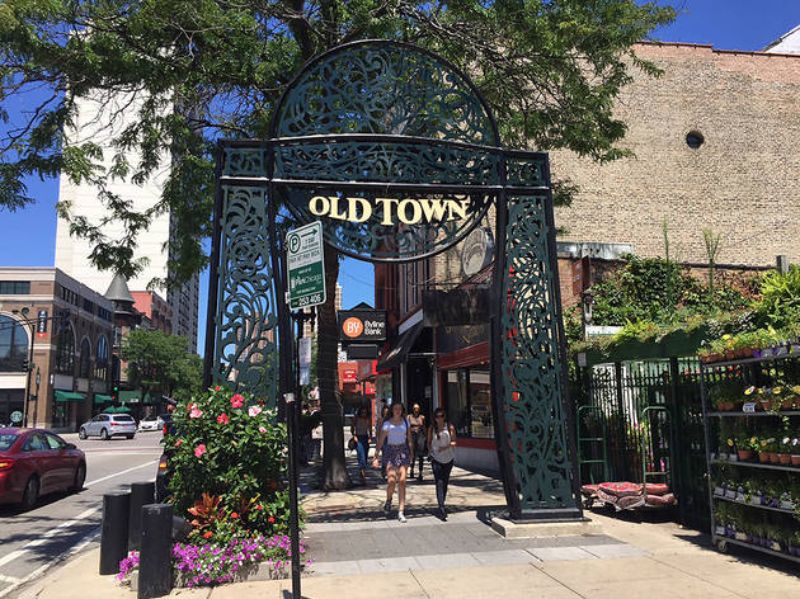 Welcome to Old Town. The walkable, narrow streets and historic homes of Old Town give way to a string of high-rises lining the open vistas of lake and parkland. Home to a variety of comedy venues, shops, and mix of old taverns and modern bars, the tiny neighborhood also packs its fair share of entertainment. Many of the city's oldest Victo­rian-era buildings, survived the Great Chicago Fire of 1871, are still staples of the community.
WHAT TO EXPECT
Peaceful, private streets with a few commercial stretches.
THE LIFESTYLE
A lively atmosphere with some of the best comedy in town. Old Town springs to life with specialty shops full of handmade goods, music and books, spices, and cigars; coffee shops and family-owned restaurants; and a mix of seasoned taverns and House and newer bars. The Second City and Zanies Comedy Club also regularly welcome notable acts to the stage, so there's always new shows to catch for belly laughs.
UNEXPECTED APPEAL
A welcome escape from the chaos of urban expansion.
THE MARKET
A diverse selection of brick townhomes, single-family homes, and vintage walk-up apartment buildings line its charming streets, and condo units in high-rises that display sweeping lake views.
YOU'LL FALL IN LOVE WITH
Charming backdrops and proximity to the lakefront.