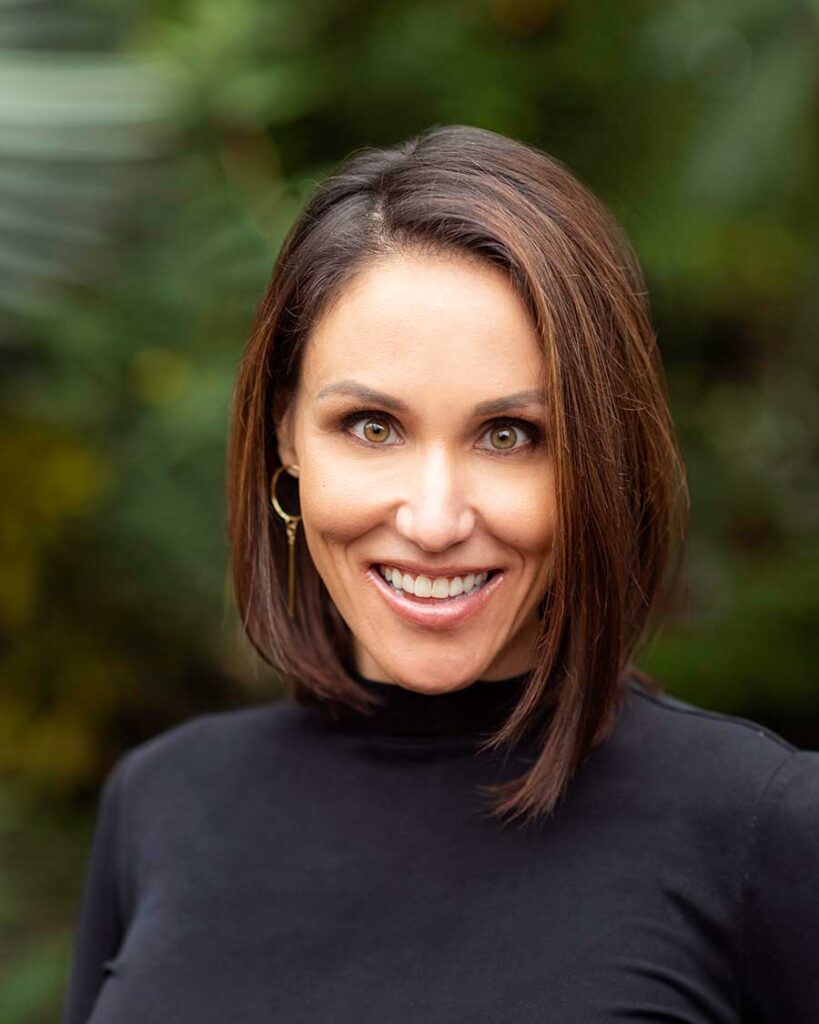 Experience
Specialties
Buyer's Agent, Listing Agent
About
Real estate is not a job for Hayley, it's a passion, an obsession, and it's a way of life. As an award-winning and "Top 1% Producing Agent", named by Chicago Association of Realtors and one of America's Top 100 (agents) LLC, Hayley is driven by a strong desire to exceed clients' expectations and deliver results. Her proven results, reputation in the industry, and happy clients are all part of why she was voted as "Best (city) Agent of 2021 & 2022" by Better Magazine. Hayley's philosophy is simple: she sells homes, not houses. A home is much more than just four walls, it is where we raise our children, make memories, and laugh and live as a family. Hayley truly understands that buying and selling a house is one of the most emotional, personal, and biggest financial endeavors one can make in their life, so she is dedicated to acting upon the highest level of integrity and professionalism.
For sellers, Hayley has a proven track record of selling homes at a 99.1% list to sales price ratio, and in less than half the market time of the average Realtor (according to broker metrics powered by MLS.) Using a winning combination of research driven analytic approach and an effective and innovative marketing plan coupled with her fierce negotiation skills, Hayley is sure to sell your home for top dollar and in record market time. Her deep market insight and ability to look at her client's circumstances from a holistic perspective allow Hayley to offer her clients invaluable advice so that they can be fully educated on every facet of the market to make the most informed and best decision. Hayley is an Accredited Staging Professional and provides an extensive staging consultation and execution, which gives her sellers a leg up in Chicago's competitive market. Lastly, she is an off market specialist who sells close to 30% of her listings before they hit the market.
Hayley sees the buying process more as matchmaking than sales. She really takes the time to get to know her buyer clients on a personal level as well as their circumstances, needs, and wants so that she can help them find their perfect dream home. With an extensive remodeling and real estate investment background, she also can help find properties with good investment potential or fixer uppers while offering remodeling ideas and costs, and she even loves guiding and advising her clients throughout the remodeling and design process. Because of the incredible customer service Hayley provides for her clients, she is one of very few agents who is able to run her business almost entirely from referrals. "Hayley encompasses everything I could ever ask for in a Realtor, we appreciated her candidness, responsiveness, and level of expertise!"
Hayley is a leader and cofounder of the top producing team The Westhoff Group that has collectively sold over $225 Million. The Westhoff Group is a one of a kind group that delivers concierge level service and guaranteed results!

I highly recommend hiring Hayley and her team! Hayley is a fantastic realtor! She is professional, energetic, honest, and VERY knowledgeable about Chicago real estate. She helped us buy our dream home -- a single-family home in Roscoe Village in Chicago that was being built as new construction. My husband and I were not the easiest clients. We were pretty picky and looked for several months before we found "the one." So, Hayley pulled out all the stops and actually found our home on a "drive-by" -- not from the MLS. She then helped us negotiate the contract, which is an especially tall order on new construction. Even after we were under contract on the house, Hayley was a tremendous help to us in picking finishes and finalizing plans for the construction of the house. It was such a relief having her help us navigate the many steps of a real estate purchase."

Molly
We recently sold our townhouse with Haley. I was so impressed meeting with her because of her expertise. She provided a concrete plan with a timeline and had great recommendations. Likewise, she had all the needed resources we needed and got things done very quickly. When the house went live, we had multiple offers in less than 6 hours. She was also able to secure us a contract in less than 2 days. It was seamless, stress free experience from beginning to end. She is the best! We cannot thank her enough!

Gloria Melicor
We hired Hayley and Anna to sell our home after listing with another realtor 18 months earlier. Hayley and Anna were honest, made a lot of thoughtful suggestions, and displayed confidence in getting our home sold. While some recommendations were hard to hear and digest, they were right, and got our home multiple offers in less than a week of listing. Their market knowledge, expertise, and professionalism was instrumental in our home sale. We would recommend them without question. Thank you again Hayley and Anna!

Jennifer Hovey
My husband and I recently bought our first home with Hayley. We were referred to Hayley through close friends who raved about their experience with her, and we couldn't be happier that we were able to work together too! Hayley was so attentive throughout every step of the process. As first-time homebuyers, Hayley was super helpful at navigating the process, and she made us feel knowledgeable, educated and excited about the process along the way. Her expertise really came in handy when touring units, negotiating and throughout the entire closing process. Everything with Hayley felt super simple and easy. Not only that, Hayley was such a lovely person to work with, and we look forward to working with her again in the future. Thanks Hayley!!

Michelle Lipnik
Hayley worked her magic and, no exaggeration, made all of my homeowner dreams come true! As a first-time buyer, I had an endless number of "stupid" questions and didn't know what I didn't know. Hayley made it clear, easy and efficient. She took the time to get to know me and my preferences as a homebuyer and gave me all the information I needed along the way to make the best (and successful!) decisions and added her insight and expertise along the way. If I could go back and do it all over again, I wouldn't change a thing!

Jennifer Tian
Hayley did a fantastic job with both the sale of our condo and the purchase of a new one. It was the easiest, most seamless move we've ever had. She sold our condo above asking price after just ONE showing. She negotiated upgrades for the new condo and gave great advice as far as what to ask for and what to prioritize. I was really shocked how smoothly everything went with both the buy and the sell, and while I hope we won't be moving again any time soon, I'd use her again in a heartbeat.

Jacqueline Ulman
I cannot praise Hayley enough. She is incredibly knowledgeable about the Chicago neighborhoods and real estate market and it was obvious from start to finish that she truly cared about finding my best fit rather than just making a quick sale. I knew I had made the right decision during our first viewing when Hayley was asking questions of seller's real estate agent that I didn't even know to ask. As a first time home buyer she was incredibly patient with all of my questions and always gave me her honest opinion about the places we looked at. When I finally chose to make an offer on a home, there were already a couple of offers outstanding and Hayley helped me put together a competitive bid that ultimately won the day. I truly would have been lost without her.

Megan Staub
Hayley is a joy to work with! She's very responsive to emails/texts/phone calls and she knows the real estate market well. She was a true advocate during every stage of my searching for and buying my first condo and made it a truly personal experience. She even offered guidance and references for renovations, and in true character followed up months afterward to see that we had been successful. She is also a wonderful teacher - knowledgeable, patient, and eager to answer questions. Hayley's work ethic is inspiring, and I wholeheartedly recommend her services to any potential buyer. When it comes time to sell, I will be contacting her again. Until then!

Claire Daniel
We had a great experience working with Hayley. She helped us sell our three bedroom condo in Uptown and was truly a amazing resource. She helped us navigate an insane pandemic market and we ended up moving up the timing for listing our property to take advantage of low supply and high demand. We were able to command a higher price than we expected and would not have been able to do so without her guidance. Hayley exceeded all of our expectations. She knows the market, and was extremely helpful during negotiations. She was extremely responsive over phone and text and never made us feel like we were unreasonable. Hayley definitely has a passion for real estate and an amazing commitment to customer service. Our transaction was not the easiest, dealing with a inexperienced and difficult buyer and with many unrealistic demands, and we could not have gotten through it without having such a strong relationship with our agent. Hayley gave sound advice, allowed us to vent and brainstorm, and was a loyal advocate. We knew we were in great hands every step of the way.

Mj Mccreary
Hayley is truly an expert in her field. She represented my family in the sale of our home in they city and got us several offers within the first week of listing. She brings a lot of knowledge in all facets of the home sale process and got our deal done with minimal effort from me. I also highly valued the team she brought to the table as they were all professional and responsive. Furthermore, her team was able to help find me a home in the suburbs and really delivered on the promise of urban to suburban concierge service.

S. Kavetsis