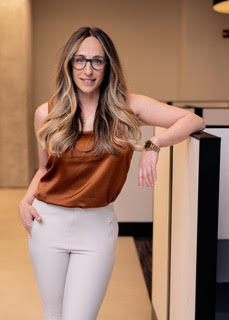 Experience
About
Lisa loves every aspect of real estate: the personal relationships with her clients, the homes that inspire her creativity, the quick pace and using her problem-solving skills to help clients achieve their real estate goals.
Lisa understands that every client is unique and is committed to deliver a 5 star experience with A+ results.
Lisa's affiliation with The Westhoff Group, one of the top-producing teams in the Chicagoland area, selling over a half billion in sales, she is able to collaborate and share her passion with some of the most elite agents in the business. Working at Compass, the #1 independent brokerage in the US, Lisa is able to give her clients access to exclusive cutting edge technology. Running her business solely from referrals from her loyal clients, Lisa has individually won many awards over her 17 years in the business, such as Road to Rolex, Top Producer and Who's Who in Real Estate in 2021 and 2022.
She prides herself on her ability to maximize the value of her seller's homes with her eye for design and staging, so much so that they often joke about having second thoughts about selling their home because of the amazing improvements and changes she makes to their houses! Supportive and energetic, Lisa hustles to keep the sale as stress-free as possible for her clients with her step-by-step sales + marketing strategy.
For her buyers, Lisa is a knowledgeable and sharp advocate who works tirelessly to ensure they are confident and informed throughout which includes an introductory
buyer timeline + process overview plus discussing their specific needs and wishes. Lisa's access to Compass's top producing brokers privy her to an extensive network of "Coming Soon" Compass listings before the rest of the market. Her clients appreciate her
tenacious approach as well as her patience and guidance throughout and after their home purchase.
Lisa's dedication to deliver top notch service encompasses everything you could want in a real estate agent.  See what some of her clients are saying!
"I met Lisa when I first moved to Chicago. She helped my roommate and I get our first condo rental in Lincoln Park–it was perfect and so much better than anything we had tried to find on our own. Fast forward a couple of years and my husband and I began our search for our first condo. To say that we are particular is an understatement.  As embarrassing as it is to say, it took us two years to find the perfect place for us–which is a huge testament to Lisa's patience and willingness to work with her clients. Throughout that time, she never became frustrated or annoyed, and when we finally found the place, Lisa helped us navigate the buying process. She has strong relationships with consummate professionals in the industry, and we felt that she was there for us every step of the way. In addition to Lisa's knowledge of the real estate market and her go-to team of professionals, Lisa's demeanor made the process less stressful. She was always available and would calm any fears that we had. She talked through scenarios and situations thoroughly, and we never felt like Lisa didn't have time for us. I definitely recommend Lisa to friends who are looking to buy or sell real estate!"  Jackie & Max
"I had the pleasure of working with Lisa in both a direct sale and multiple referrals.  She is a very professional, diligent and extremely hard working individual. She has a great sense for real estate and a logical approach to working through complicated issues. No matter the circumstance or situation, Lisa has always approached everything with a positive, rational attitude and is truly an asset to any real estate transaction."  Sean & Jen
"We sold in 2 weeks for full ask and it's all because of Lisa!  Her credentials are impeccable and when you meet her in person you instantly see why.  Lisa is personable, energetic, and she has a true passion for her work. During our preliminary interview Lisa had already worked out a game plan. By the time she finished walking through our home we hired her on the spot.   Lisa immediately got to work spreading the news to her vast contacts throughout Chicagoland.  In two days we went to market and had people lining up to see our home.We had a million questions throughout the process.  Lisa promptly responded to every text, email, and phone call.  Hire Lisa for all your realtor needs, you will not be disappointed."  Kate & Michael