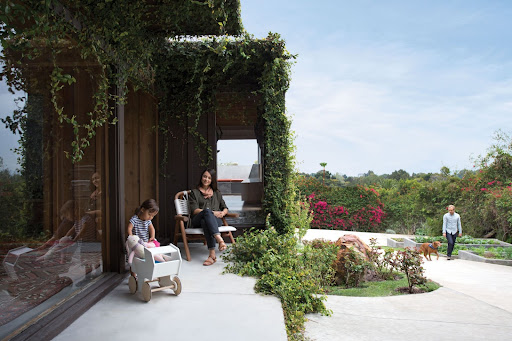 Why wait to buy until you sell, you don't have to wait to move into your dream home.  
A simple solution to bridge the gap between the home you have and the home you want. Compass Bridge Loan Services provides access to competitive rates and dedicated support from industry-leading lenders, with the exclusive option to get up to six months of your bridge loan payments fronted when you sell your home with a MacPherson Westhoff agent.
What's a bridge loan? —A bridge loan is a short-term loan that uses the equity from your current home to help you make an offer on a new one, without rushing to sell.
Is your money tied up in the equity of your current home? — A bridge loan can help you secure funding to facilitate the transition to a new home — like for a down payment or mortgage payments. Once your current home sells, you can use the proceeds to pay the bridge loan back.
Does your home require renovations or other work? — Whether you're using Compass Concierge to increase your home's value, or are making improvements on your own, it may be easier to have construction work done when you're out of the house. A bridge loan can help you move faster so you're out of the house while those improvements are being completed.
Interested in more information? Contact Us Here