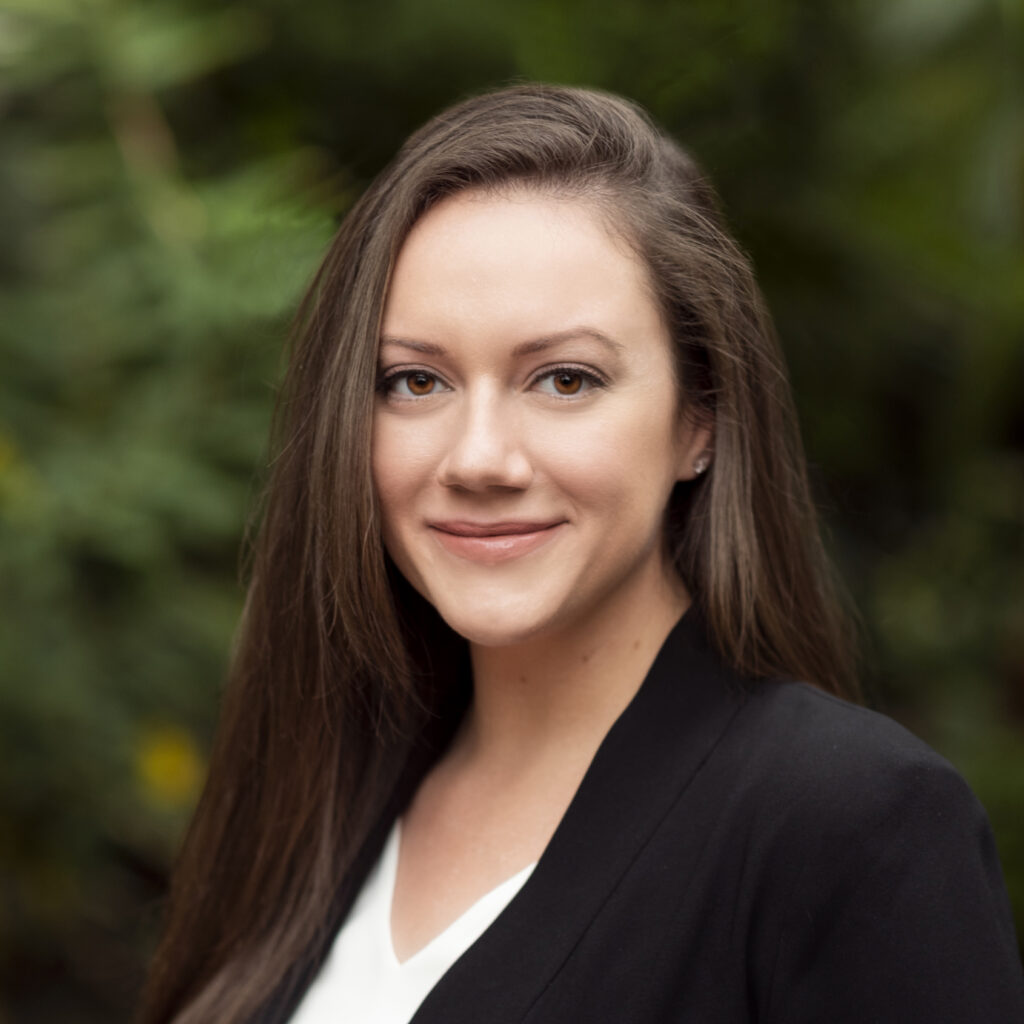 Experience
Specialties
Buyer's Agent, Listing Agent
About
A career in real estate was never a question for this Chicago native. After buying, selling, and renovating several properties of her own, Laura insists that is was Real Estate that found her and she never looked back. Now, equipped with all that first-hand experience she brings her industry knowledge forward, providing the highest level of client-centered service and always exceeding her clients' expectations. Emphasizing organization and communication as the pillars of her business, Laura aligns herself with her clients' needs and treats every deal as if it were her own.
Throughout her career Laura has only aligned herself with the best in the Real Estate Industry. She and her team recognize the new direction this industry is heading towards and they could not be more confident that partnering with Compass will allow them to realize their potential. The Westhoff Group, a client-centered group lead by two of Chicago's top 1% producers, according to Chicago Association of Realtors. Aligning with a brokerage that has a unique competitive advantage in the marketplace is how they can best put that advantage to use for their clients.
Whether you are buying, selling, investing, or developing, when you choose Laura as your agent, you're being represented by a member of a top producing team whose lifetime sales exceed $255,000,000 with combined residential expertise extending throughout Chicago, as well as all the surrounding suburbs. We have an expert everywhere!
Laura looks forward to showing exactly what The Westhoff standard of Real Estate means for you!


It was around February 2020 when I and my wife decided on buying our own dream home. We were apprehensive and had absolutely no idea of how to go about doing it but we needed to start somewhere. I believe home buying could be a very stressful process, especially for a first-time homebuyer. I thought Google would be a nice place to start looking for a realtor who could help us find our next dwelling. I did my search online to look for a firm with a proven track record, good ratings & testimonials and who could understand what we exactly were looking for within the location of our choosing and of course, keeping it under our budget!! And then the pandemic struck the US to make the whole process a lot harder. We weren't sure if any realtor would be willing in person in these troubled times to go around the city, to show us properties in reality.

Obviously, Market standing, credibility turnaround time, and knowledge played a significant role in our realtor choosing process. While googling, I looked up the best realtors in the Chicagoland area and that's where I came across McPherson Westhoff realty. Emailed them the next day and got a call back within hours from them asking about our selected areas/ expectations for our new home. They took down all the information and customized our property search results based on the criteria we set. Here is where Laura Duckett with Compass Realty was introduced to us for the first time to help us see some properties in which we were interested and we are glad we were.

Laura struck me as an incredibly knowledgeable, patient, honest, helpful punctual, diligent, passionate realtor who loves her job and who was one step ahead in her game of finding us the right property as per our requirements with a pleasing personality. She's serious about her work and humorous when the moment calls for it . She was reachable whenever needed and always inboxed newly listed or upcoming properties depending on the frequency we asked for. She scheduled showings of the properties, even from a third-party website in a timely, meticulous manner with a properly printed travel map at a short notice. She totally respects her clients' considerations, be it price, neighborhood, budget or you name it. We were always comfortable discussing anything and everything with her. To be honest, we became friends with her, talking and looking over multiple properties and it gave us a sense of personal connection with her within a short span of time. We never felt rushed in, forced into buying anything, or any unsolicited advice from her. She would drive with us to multiple properties in a single day all around Chicago and would give suggestions of what needed attention in a potential property, looking closely at the mechanicals, foundation, walls, flooring, ceiling appliances, and materials. She was on top of answering any questions we had, and if she wouldn't know the answer right away she would make an extra effort to find them out by the end of the day to text later. I remember her sending texts even during the late-night hours about a ghost query I had. It wouldn't be an exaggeration if I could say she not only won our trust, she won our hearts!!

Well, after we decided on buying our current home, Laura made the whole process of negotiating, comparing the comps, putting in the offer, inspection, hiring a real estate attorney, and getting a lender at a cheaper rate super quick and super smooth. She kept everyone in the loop while we went through closing with 100% transparency. Unfortunately, Laura couldn't be present because of social distancing restrictions during our closing during the pandemic so she asked us to have our picture taken outside the title company with her headshot and that's exactly what we did. LOL. She, in turn, framed that same picture and gifted it to us at the time of handing over the keys to our new house. That was hilarious!

Later when we became new homeowners she suggested a firm to help us with our moving, setting up internet, and other utilities transferred into our names all of which went through like a breeze and for free!! Our home buying process couldn't be any easier than what Laura made it.

I highly recommend Laura as one of the topmost real estate agents one can find for the Northwest/ western suburbs. Please call her for all your real estate needs, see her in action and I'm sure you'll be delighted you did because she's exceptional in what she does. We kinda sat back and relaxed while Laura did all the work for us. We appreciate a lot all of what you did including the leaf blower which you gifted us with is in use every single weekend reminding us of you being by our side ;). Thank you, Laura!!

- Paul and Meghann Zabala

Paul and Meghann Zabala
If you have been searching for an incredible real estate agent, you can now stop your search.

Laura is hands down the best real estate agent that we have ever used. We were moving from DC to Chicago, in the middle of a lockdown pandemic, and she was up to the task. She was incredibly responsive, listened to exactly what we were looking for, and she set up viewings within the hour. She face-timed us for viewings and made it feasible for me to come out to see the houses within very short notice. When it came down to a contract, she gave me realistic expectations and she was an incredible advocate on our behalf. She set us up with streamlined attorneys, inspectors, and mortgage companies that made the process smooth at every stage. In closing, she even watched our 3 kids (including an infant) so we could meet with the attorneys. She gave us lists of contractors for future projects, and her husband (who is a contractor) even came to do a few minor fixes on move-in day. To top it off, she gave our kids a year-long pass to the zoo and bought them a trampoline. Seriously, it doesn't get any better"

- Jeremy and Jessi Marxs

Jeremy and Jessi Marxs
Simply put: Laura is the best!!

We are first-time home buyers and she turned this really daunting venture into something really fun -- even in the midst of a pandemic! From the first meeting, Laura made us feel at ease. You can tell she really wants what is best for you. She is supportive, kind, professional, fun, and really just the whole package.

We couldn't be luckier to have had her referred to us -- and we can't wait to recommend her to everyone we know :)

Thank you for helping us buy our first home Laura!!

- Paul and Lucy Paul Senner

Paul and Lucy Paul Senner
Laura is truly an incredible agent! We had an amazing experience with her and absolutely love our new home! As first-time buyers, she walked us through everything we needed to know and was so supportive and responsive the whole way. She made the buying process fun and stress-free. She has a ton of drive and she will definitely make sure you get a place you love.

We put in an offer for a very popular spot that had many competing offers, and she ensured we got the place! We were so incredibly happy and she worked so hard to ensure the full process was a breeze for us. We would highly recommend!

- Kaitlyn and Matt

Kaitlyn and Matt
My husband and I just bought our first home through Laura. We had been working with a different realtor for nearly 2 years but kept losing out on properties that we bid on. We felt like we might never buy a house. Once we switched to Laura, it took us a mere 3 months to find our home. She was extremely knowledgeable about the market and the pricing in the areas we were looking in. She understood what our needs were and didn't show us anything that was outside of our price range or scope. Once our offer was submitted to the sellers, Laura made sure to negotiate that ours was the most competitive despite a multiple-offer situation. She also took care of us through the whole closing process by giving us great advice and connecting us with an attorney. She even set us up with a service that helped us with our move. We appreciate Laura so much and highly recommend her.

- Nancy Wu & Daniele Sitzu

Nancy Wu & Daniele Sitzu